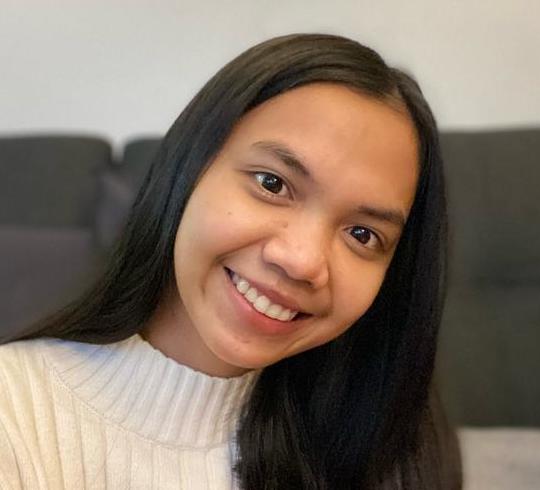 Clarice, B.sc.
Speech-Language Pathologist Assistant 
Clarice graduated from Cebu Doctors' University in the Philippines with a Bachelor of Science in Speech Language Pathology in April 2019. She also recently earned a Diploma in Early Childhood Education from Langara College.
Clarice has experience in a variety of settings with pediatric clients. She worked as a certified SLP in 3 different paediatric clinics in the Philippines and also catered to international clients through Teletherapy. She has experience working with children with a variety of speech and language disorders including; Autism, Developmental Delays, Expressive/Receptive Language Disorders, Developmental Apraxia of Speech and Articulation/Phonological disorders. She has training in PROMPT Level 1.
Clarice is currently working as a highly skilled SLPA until she becomes certified as an SLP in British Columbia.